Was the sound mixer for four feature films in 2018, and countless more corporate/shorts/tv/web/etc projects. And looking forward to an even better 2019!
Sound gear I own (partial list, a complete list for insurance or carnet purposes is available on request):
Sound Devices 833
Zaxcom Maxx recorder with NeverClip.
Sound Devices 552 mixer/recorder.
Zoom F8n ten track recorder with timecode.
Tascam DR680 eight track recorder.
Zoom F4 eight track recorder with timecode.
4x Sound Devices MP-1 & MM-1 pre-amp.
Orca OR30 and Petrol PS614 mixing bag (with harness, & Sony BP-U battery plate with Cable Techniques Bud II power distribution system).
Cedar DNS2 portable dialogue noise suppressor.
4x Tentacle Sync Timecode Boxes.
2x Timecode Systems Ultrasync ONE + 1x :Wave with their BLINK network
10x wireless TX/RX pairs (Lectrosonics SR/SMQV/LMb/MM400/UCR210D/UM200C/LMa/UM450, Sony UWP-D11, RØDE RodeLink, Sennheiser G3).
6x DPA 4061 lavalier microphones.
3x Oscar SoundTech OST-801 lavs.
Tram TR50 lavs.
Sanken CS-3e.
Audio-Technica AT4073a.
Sennheiser MKH-60.
Sennheiser MKH-416.
Sennheiser ME66/K6 super-cardioid microphone with Rycote Softie.
Sennheiser ME64/K6.
4x RØDE NTG3 shotgun microphone.
Deity S Mic 2 shotgun microphone.
AKG C460/CK63.
AKG SE300B/CK93.
2x Sanken CUB-01.
4x Audix SCX1.
2x Oktava MK-012 hypercardioid microphone.
Samson C02 cardioid microphone.
RØDE Blimp v2 & deadcat.
Rycote Windshield.
RØDE VideoMic Pro.
Tascam DR22WL WiFi recorder.
Zoom H1 handheld recorder.
3m & 5m carbon fiber boom poles.
Send me an email now so we can discuss what I can do for your project to bring it to the next level!
My daily rate is $550/day for labour, + gear rental ($250/day package deal for a basic kit of: recorder/mixer + boom mic + 2x wireless). I can negotiate alternative rates for longer projects such as feature films.
If your shoot has any other specific gear needs then we can discuss them, and I'll be able to source them for you as well.
For the last three years in a row in NZ's 48hr Film Festival I've been the sound recordist for a finalist team (beating out hundreds of other films) starting with "Tane Huata: Puppet Hunter" back in 2016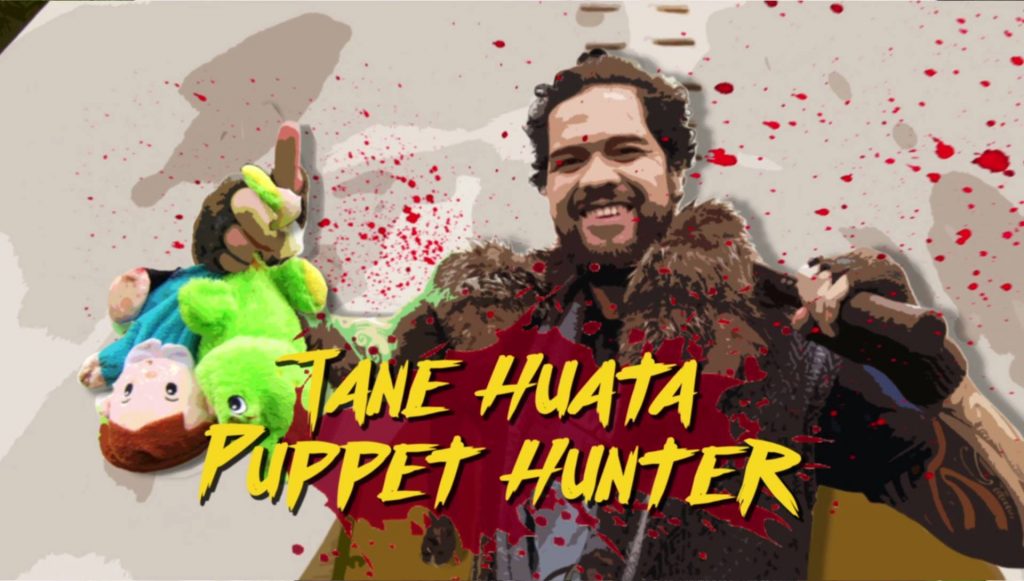 Another film I recorded sound for called "No Caller ID" had its premiere at "Show Me Shorts" (NZ's premiere short film festival)
A review of "No Caller ID": http://bttm.co.uk/no-caller-id-short-film-review/ Another review: http://horrorbuzz.com/nocallerid/
"No Caller ID" is currently screening at Screamfest Horror Film Festival, which NZ Herald calls "Hollywood's most prestigious horror film festival".

A few other videos I've recorded sound for include:
Am a team player knowledgeable in lighting and camera craft as well, and on small crews able to lend a hand pitching in alongside being a soundie with my versatile background.