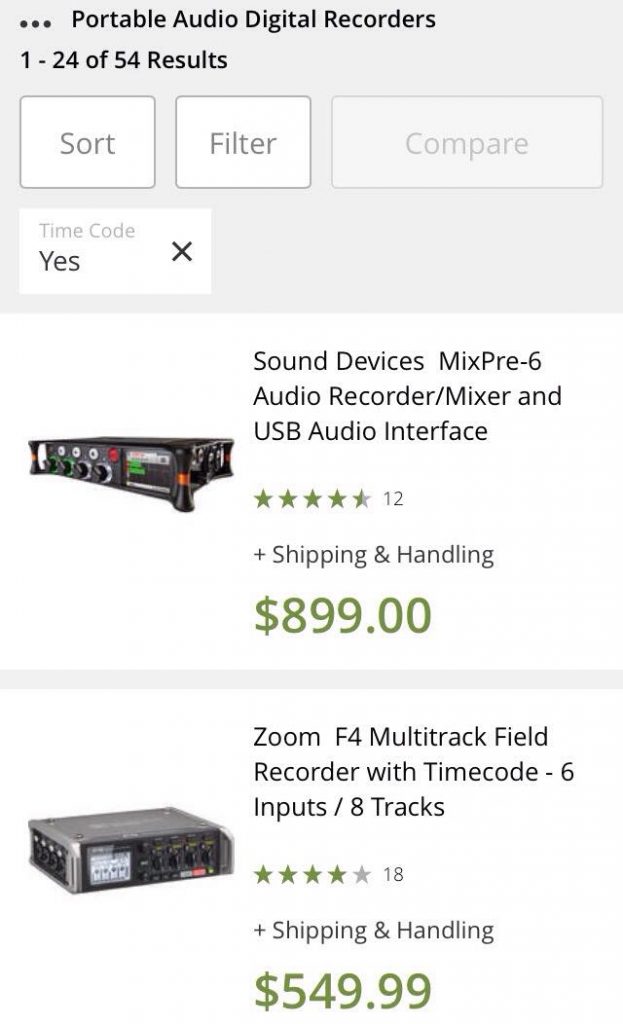 Being curious, I was wondering the answer to the question of which are the most popular? Handily B&H allows you to sort your search results according to "Best Sellers". I then refined my results to those that interest me: only recorders with timecode in them. (strangely the MixPre3 is not included! But the MixPre6 is??? Odd because they both have the same timecode capabilities, neither have an internal timecode generator but can work with an external timecode source)
https://www.bhphotovideo.com/c/search?ci=14934&fct=fct_time-code_1180%7cyes&N=3992462091
I'm a bit surprised at how Sound Devices has managed to out sell Zoom, even with their much higher prices for Sound Devices recorders.
The MixPre6 is DOUBLE the price (when you factor in a TC box purchase) of the Zoom F4 (even though the MixPre6 with TC in the bag, only has four input channels vs the six of the F4). The MixPre3 is even outselling the MixPre6! (MixPre3 is even out selling the F1!) Which I suppose makes sense as the MixPre3 is the cheapest of them all, but makes no sense to me personally as the MixPre3 isn't "that much" cheaper for how much more crippled its functionality is?! Maybe the ultra miniature form factor is proving to be very popular.
Likewise the MixPre10T which is well over DOUBLE the price of a Zoom F8, yet the MixPre10T is also out selling the F8.
Guess this is why Zoom has recently put price drops on their F8 & F4! As even though I feel Zoom is out competing the low end Sound Devices when it comes to features and price, the market is speaking that the price gap needs to be even bigger if Zoom wants to out sell Sound Devices' low end MixPre recorders.
Surprising indeed the Tascam DR701D is next on the list when the F4 is only $50 more to get (didn't expect Tascam to be so high), but I presume this sorting by "Best Sellers" includes ALL historical data (which only makes the newer MixPre rankings even more impressive? As they came out after the F4/F8), thus perhaps the long ish time the DR701D has been around is what has helped push up its total sales volume.
Sound Devices 633 is next on this sorted list, no surprises here? As it would be easily Sound Devices most popular recorder ever, before they brought out the new MixPre recorders.
https://www.bhphotovideo.com/c/search?Ns=p_POPULARITY%7c1&ci=14934&srtclk=sort&N=3992462091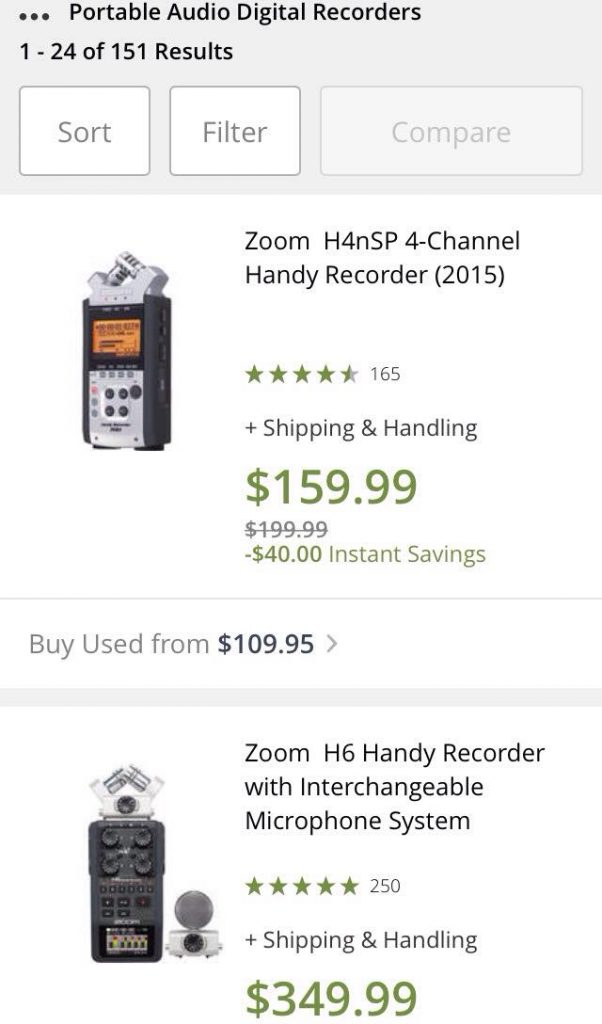 Sadly the original Zoom H4n is the most popular recorder of all for sale?!?! :-/ Terrible. Shows how slow people can be in moving on, and instead rely upon old chinese whispers of advice.
Interestingly Tascam DR10L is #3, glad to see that is being widely picked up in the low budget world perhaps? And understandable why Zoom wants to then get a piece of that market with their Zoom F1.